16 PE PAPERS (August-November 1994)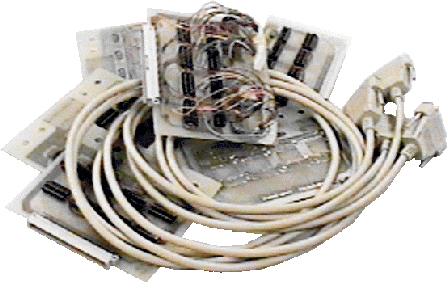 Don't ask.
We tried to quickly build a 16 PE static barrier 2 cycle unit using a TI FPGA and some simple 4 PE signal-conditioning boards (shown in the photo above). Results: (1) we proved that many Purdue EE students don't know how to solder and (2) doing something like this in a rush virtually guarantees failure.
It was a good experience in learning how to use Mentor Graphics and FPGAs, making our own printed circuit boards, etc. Although we completed several of the 4 PE signal conditioning boards, we'll probably never bother finishing this prototype -- the design is now obsolete. Also, thus far, this design has proven to be an evolutionary dead end.
---

The only thing set in stone is our name.