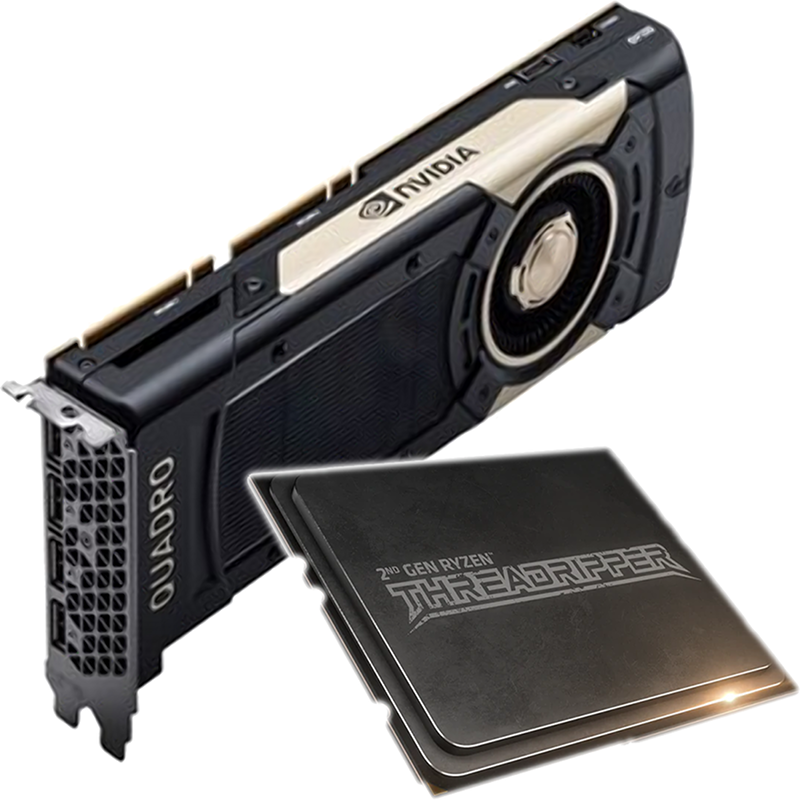 Fall 2019 EE599-002 GPU & Multi-Core Computing (undergrads)
Fall 2019 EE699-002 GPU & Multi-Core Computing (grads)
GPU & Multi-Core Processor Computing is about the large-scale parallel processing within a modern computer. Multi-core refers to the multiple conventional processors now found within a processor chip. Graphics Processing Units (GPUs) were once all about video output, but have mutated into the dominant general-purpose many-core parallel computing architecture. In this course, you'll not only learn about the key architectural features of both, but also how to use them effectively -- primarily by directly programming them, but we'll also discuss some libraries.
The first exam was in class on Wednesday, October 9, 2019. It covered the muti-core MIMD stuff, as was reviewed in class Monday, October 7, 2019.
The second exam, and presentations from the graduate students, will be in in the final exam timeslot, 3:30-6:00PM, Monday, December 16, 2019. It will primarily cover the many-core GPU stuff, as will be reviewed in class Friday, December 13, 2019.
Course Materials
All course materials will be linked here:
Preliminary Syllabus
There are texts we could use, e.g., Multicore and GPU Programming: Integrated Approach, but the options are all light on architecture and I don't think a book is necessary for programming given that freely-available online references are, and stay, more up-to-date. For example, NVIDIA essentially controls CUDA, so their latest CUDA C Programming Guide is generally the most correct reference.
A little quiz about what background you have and what you want to get from this course is now posted here.
Other reference materials
October 15, at 4-5PM, Rebecca Hartman-Baker will be giving a "keeping current" talk in the Marksbury Theater titled "Past, Present, and Future Parallel Programming Paradigms." Sounds like something you might want to attend....
Projects
Aside from working on your own systems, there are two alternatives. There are multi-core systems with NVIDIA GPUs in Marksbury that can be remotely accessed for this course, but we also might be using the large system managed by CCS. All the projects will be C/C++ based, but you'll be using CUDA, OpenACC, and OpenMP for your projects.
Course Staff

Professor Hank Dietz is usually in the Davis Marksbury Building; see his home page for complete contact info. He has an "open-door" policy that whenever his door is open and he's not busy with someone else, he's available -- and yup, there really is a slow-update live camera in his office so you can check. Alternatively, you also can email hankd@engr.uky.edu to make an appointment; please use "GPUMC" in the email subject line for anything related to this course.

About The Graphic
About the graphic: The AMD Threadripper processor (actually a multi-chip module) provides 16 cores supporting 32 threads. The NVIDIA Quadro GV100 is a video card that can support up to four 5K displays, but provides an even more impressive level of floating-point performance: over 7TFLOPS for 64-bit values and nearly 120TFLOPS for 16-bit values. In context, it wasn't until 2003 that the fastest supercomputer in Kentucky broke the 1TFLOPS barrier... now, even a low-end laptop GPU can do that!
---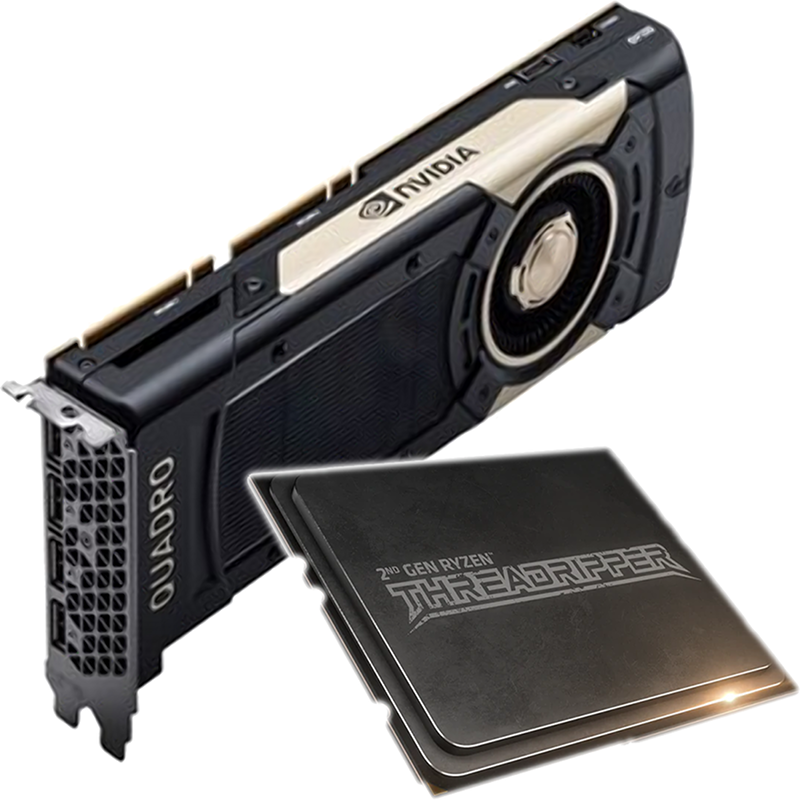 GPU and Multi-Core Computing